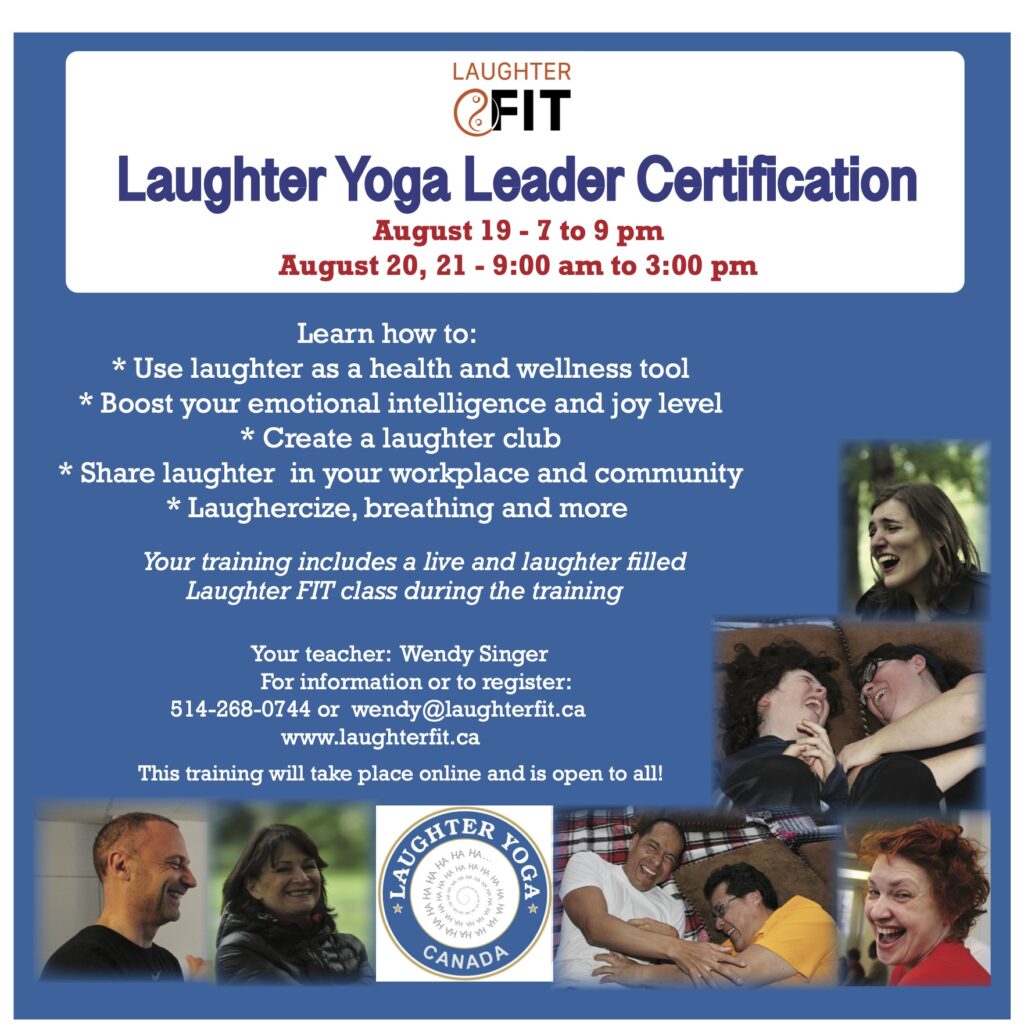 Have you been thinking about becoming a Laughter Yoga Leader?
Or are you looking for a way to bring more joy into your life? Bring laughter and stress relief into your workplace and other businesses, or into your community?
Join this highly fun, restorative and insightful ONLINE training, which will teach you how to use laughter as a health and wellness tool, and provide you all the tools you need to bring laughter into your own life and those in your community, add to your toolbox of skills, start a laughter club, and use Laughter Yoga in the many different settings from healthcare to corporate in which it is highly applicable, both online and in-person.
Your trainer is me, Wendy Singer, Certified Laughter Yoga Teacher.
The course is delivered over three days in order to incorporate two real-time laughter sessions. It is encouraged to attend a couple of laughter sessions prior to the training!
The session will be given on Zoom! Laughter lends itself naturally to this platform.
Training dates are:
Friday, August 19, 7:00 to 9:00 pm
Saturday, August 20, 9:00 am to 3:00 pm
Sunday, August 21, 9:00 am to 3:00 pm
If you are interested in registering, we'd love to chat with you and answer any questions you have. Feel free to contact me at
wendy@laughterfit.ca
Visit us at www.laughterfit.ca
I hope to see you then,
Wendy