Everybody can laugh. But somewhere along the road to adulthood we get bogged down with life and forget to. Laughter FIT is the place to reconnect with your laughter!
Laughter FIT has been meeting weekly for over six years at Meta 1111 in Montreal, and online during the pandemic. We combine Laughter Yoga with Laughercize, a splash of improv, and the breath of traditional yoga. Practiced either sitting or standing, this interactive exercise is done at your own comfort level. You are welcome to laugh loudly or quietly, smile as small or as wide as you like.
It is an accessible activity for all ages and abilities. Our warm family of Laughletes welcome newcomers with open arms, local and international. Laughing unconditionally can be challenging at first, but we are here to help you feel at ease so you can laugh freely.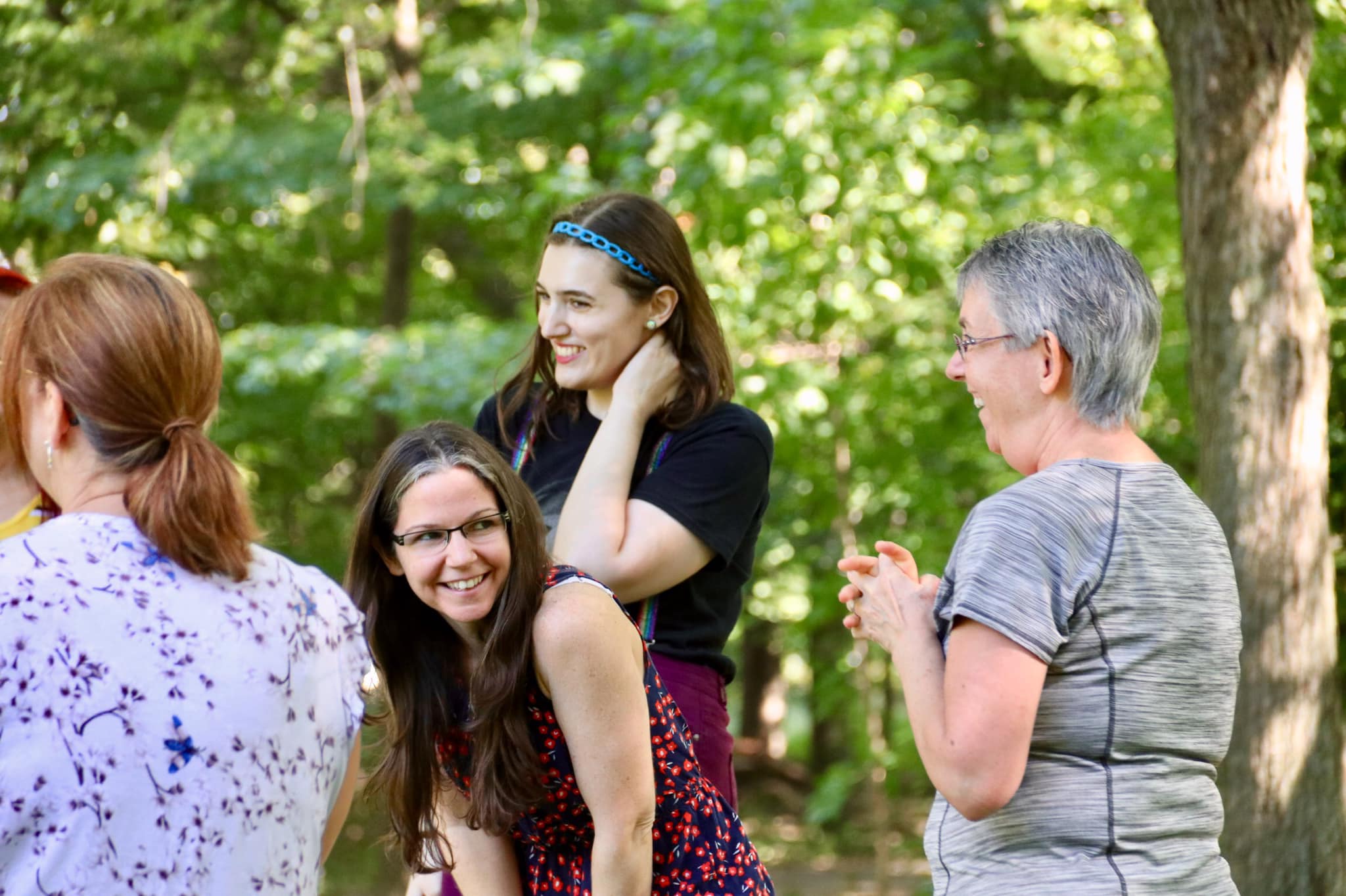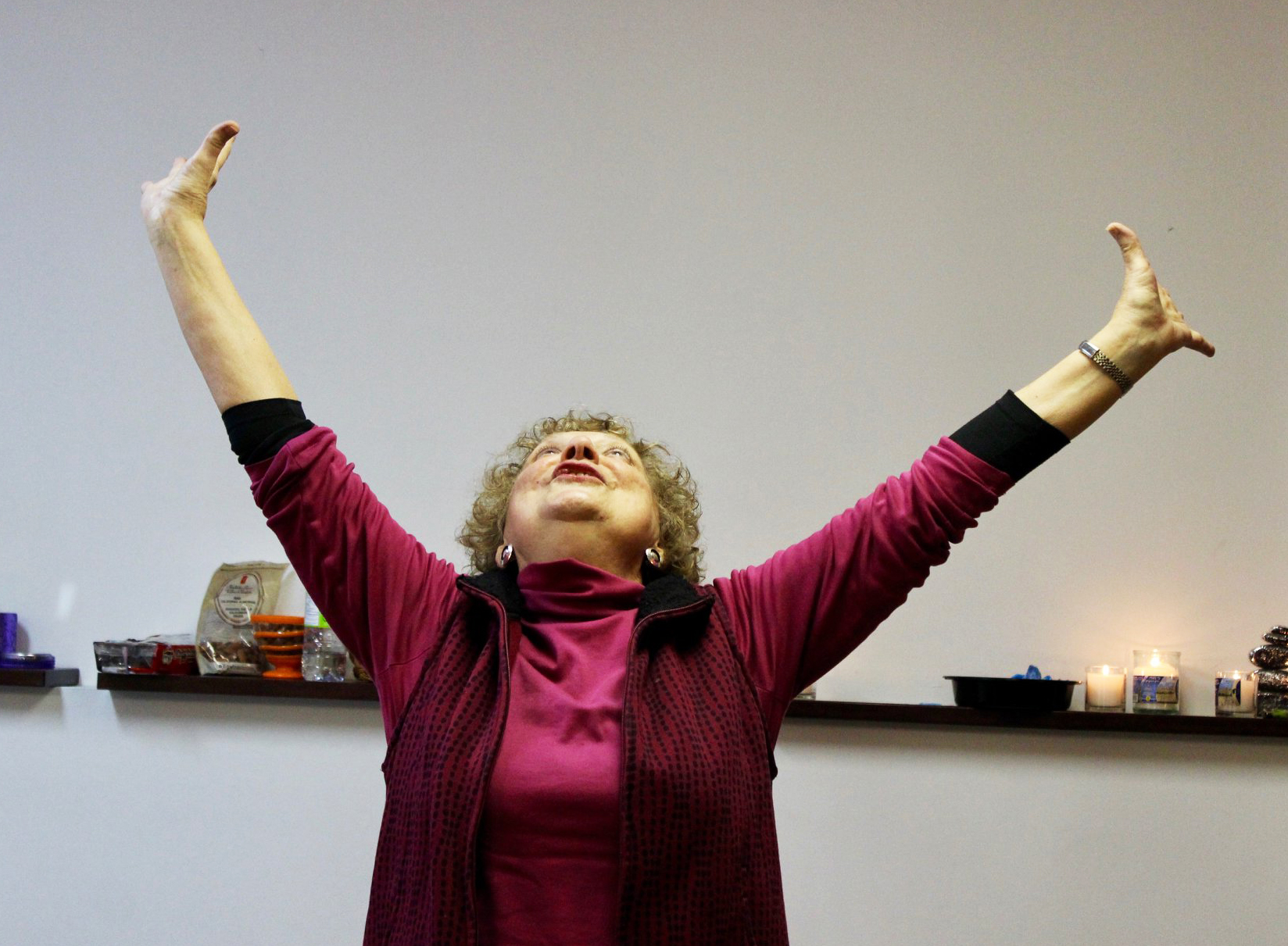 Wendy's note: After leading a weekly Laughter class for six years, my abs are stronger and my spirit is brighter. I knew it would be fun, but I didn't anticipate the joy that I would receive week after week from guiding people into laughter. Their smiles and glowing faces at times overwhelm me with joy, and I feel quite blessed to have this privilege.
A typical Laughter FIT class begins with mindful breathing techniques to prepare your body for belly laughter. Before you know it, you'll be laughing!
The primary goal? To HAVE FUN and forget your worries for an hour.
Each Laughter FIT session introduces different exercises and is themed according to the time of year, holiday, universal issues, personal experiences, or just plain fun ideas. Since laughter is a mirroring behaviour, contagiousness often ensues. It's hard not to laugh when faced with someone who is laughing!
The experience concludes with a laughter meditation and/or relaxation, which is your time to seal the energy of the laughter inside and take note of how you feel.
Real People.
Real Stories.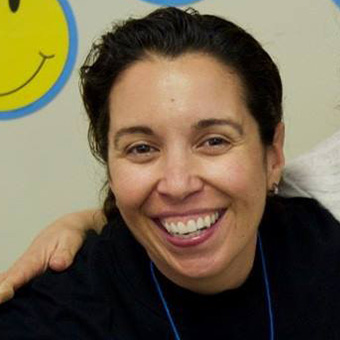 Liliana De Leo, Master Laughter Yoga Trainer
I think best about Laughter FIT as nutrition for health and happiness. Through laughter exercises and mindful breathing, Wendy gives clear instructions. She is a great Laughter Yoga Teacher! The wonderful bonus is her infectious laugh, which turns everyone's simulated laughter into very real laughter!! My words cannot fully express how great Wendy is and the class she leads! 💕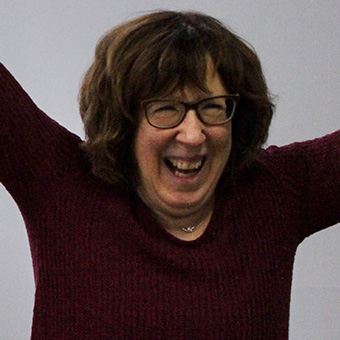 Roanne Weisman, Laughlete
Laughter Yoga with Wendy Singer is an experience of mind, body, and soul. She helps the mind understand why laughter is a clinically proven booster of good health. She involves the whole body in joyful movement, deep breathing, and the power of irrepressible laughter that involves the abdomen and voice, throat, facial muscles and the "smiling" muscles of the face and head. After a class with her, my aches and pains are gone and I am filled with happiness and optimism. Perhaps best of all, Wendy is able to help the class forge loving and personal connections through laughter−truly a Laughter Yoga family.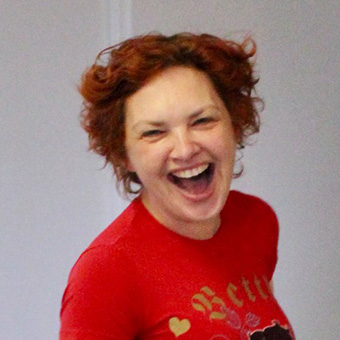 Laughter yoga helped me find happiness in my life again after long exhausting treatments. I am very thankful to Wendy for her warmth introducing me to laughter. With her knowledge and kindness it was so easy to laugh. Thank you, Wendy! ❤️ 👏
Forever grateful for opportunity to laugh with you! Ha ha ha.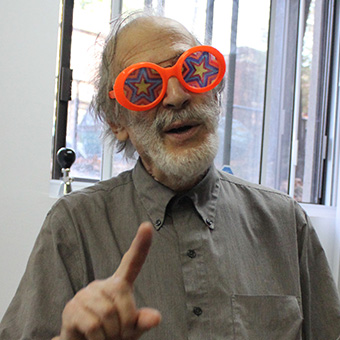 Sid Reichelson, Laughlete
I've been able to compare Wendy's approach to Laughter Yoga the few times another leader took over, and it was no contest! She is #1! In terms of creativity, enthusiasm, and an innate ability to get people involved, she is the best! I also love her selection of music and inspirational quotes during the final 10 minutes of each class.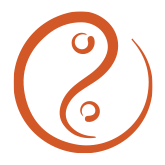 Eva Sulai Del Tredici, Laughter Yoga Leader
I moved to Montreal about half a year ago, in the middle of the Covid-19 pandemic. At the beginning it wasn't easy to make new contacts. I tried out different things, all online, and searched for groups to socialize with. I found Laughter FIT on Meetup. I thought it looked like fun and went once to see what it was. It turned out to be an amazing experience. I immediately felt so welcomed, and it was simply so much fun! It really helped to break the isolation of the pandemic. Laughing (and breathing deeply) makes my every-day worries and stress disappear. I really love that it doesn't matter what your background, age, social status, etc. is  – everybody is welcome (and Wendy is a master in making people feel welcome)! Laughter seems to connect the group on a  whole other level. I really think our society urgently needs more laughter!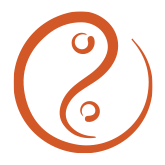 I'm so happy that I followed through on my intuition and joined you guys. It was absolutely fantastic! We all had a blast! We felt very comfortable and welcomed. You are doing a stellar job at conducting this session! We will definitely join again. I find Laugher Yoga to be so fascinating. It is incredible that we have the superpower to heal ourselves and instantly uplift each other with something so intuitive and so fun. I really can't thank you enough for doing this for the world.