What is unconditional laughter?
The Benefits of Laughter
What is Laughter Yoga?
What is unconditional laughter?
Laughter is generally understood as a response to humour or to ease our nerves. But there's no need to wait for something funny to happen to reap all of the biopsychosocial benefits of a mirthful belly laugh. Unconditional laughter, in the form of Laughter Yoga or Laughercize, reframes laughter as an exercise and an easily accessible wellness tool. Through fun, creative, playful exercises and deep nourishing breaths, we can laugh for no reason and at any time.
How do we laugh when there really isn't anything to laugh about?
It is challenging to give ourselves permission to laugh when times are tough. Yet we can be the light, the laughter, that breaks the stress, sadness, fear and builds joy, peace and confidence. Laughter work (in person and online) keeps us breathing deeply, connected and helps us improve our ability to cope and live a joyful life.
Here's the key to remember:
Your body doesn't differentiate between real or improvised laughter. You reap the same benefits no matter what makes you chuckle.
How's it done?
Step 1: Reframe laughter as an exercise and wellness tool, not as a response to humour.
Step 2: Remove the judges that sit perched on your shoulders. Feel free to laugh without judgement.
Step 3: Breathe, laugh (using triggers and exercises), breathe, laugh, breathe….
Step 4: Notice how you feel!
The Benefits of Laughter
What is Laughter Yoga?
This offshoot of Laughter Yoga was created by Laughologist Albert Nerenberg while working on his documentary Laughology in 2009. Highly improvisational, Laughercize focuses on trigger laughter and connecting exercises like stare-downs, laugh-offs, limbic locks and the highly physical and hilarious laughter competition.
Albert says:
"I don't care why you're laughing, as long as you're laughing!"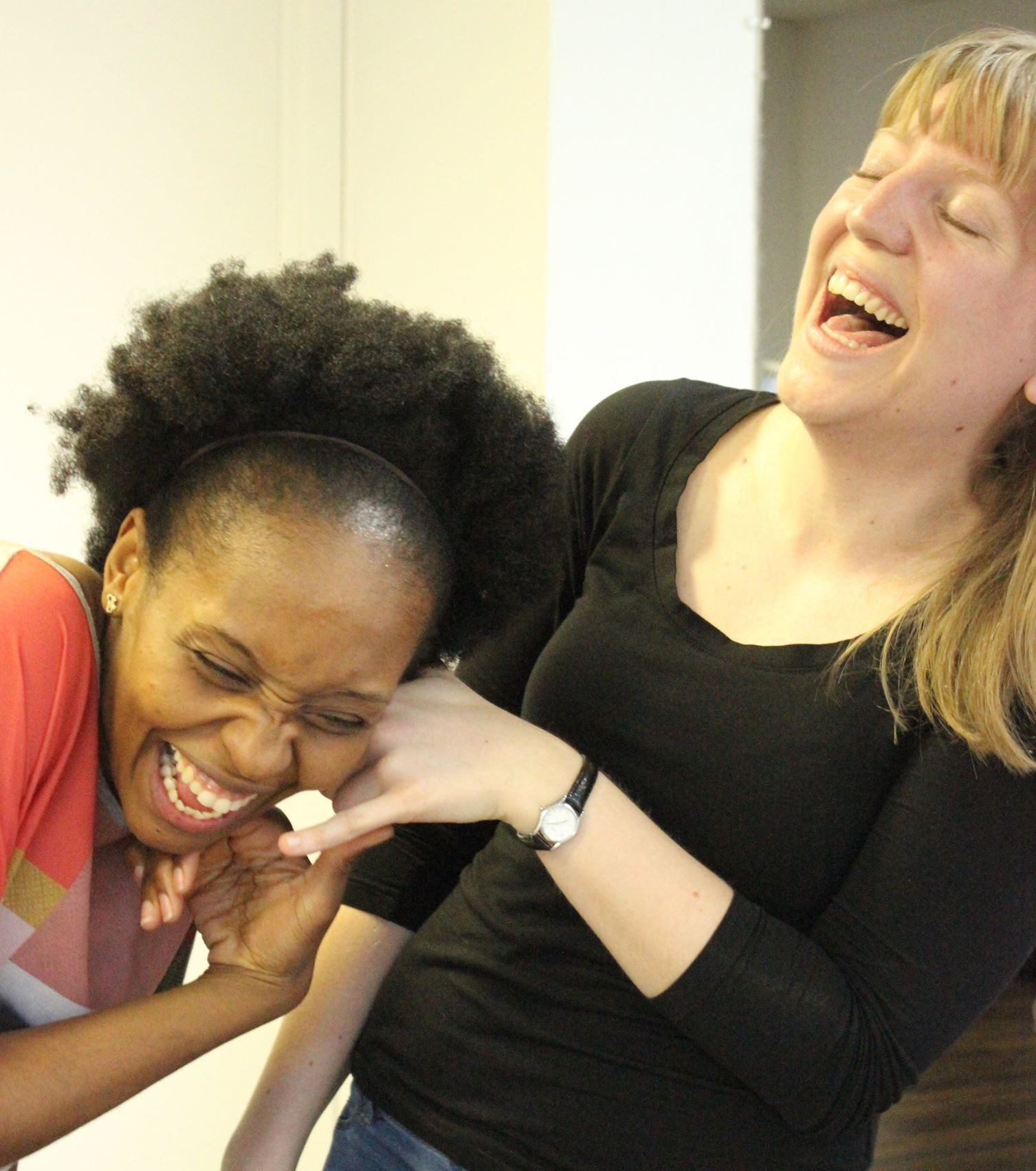 Laughter FIT
is the place to reconnect with your laughter!