I created Laughter FIT, Montreal's English-language laughter club, over six years ago. Over this time, I have witnessed laughter working its magic on countless Laughletes, and it is my greatest joy to lead circles of like-minded people into laughter.
I laughed hard and it felt great.
In 2010 I attended a party where Laughologist Albert Nerenberg was the guest presenter. I was recovering from a difficult case of pneumonia provoked by the immune-compromising medication that I'd been taking. I had been living with lupus, an auto-immune illness, for over 20 years.
I panicked when Albert drew me out to do a "back-to-back" interactive laughter exercise. I didn't think I could laugh; I had no strength to push out air. I'd lost my laughter after years of battling a chronic illness.
But I surprised myself. I laughed hard and it felt great. I even met some people that night who remain good friends to this day. I laughed for days after at anything that was or wasn't remotely funny. I attended all of Albert's events and workshops. I was connecting with others, I had broken my isolation and saw a way of life other than illness.
I trained with Albert as a Laughercize Party and Workshop Leader, becoming one of a handful of Laughletes to acquire this expertise. Wanting to learn more, I later trained as a Laughter Yoga Leader with Master Laughter Yoga Trainer Liliana De Leo. These trainings complemented my Svaroopa Yoga Teacher Certification. I already had a deep understanding of the benefits of stopping to breathe and relax the body and mind.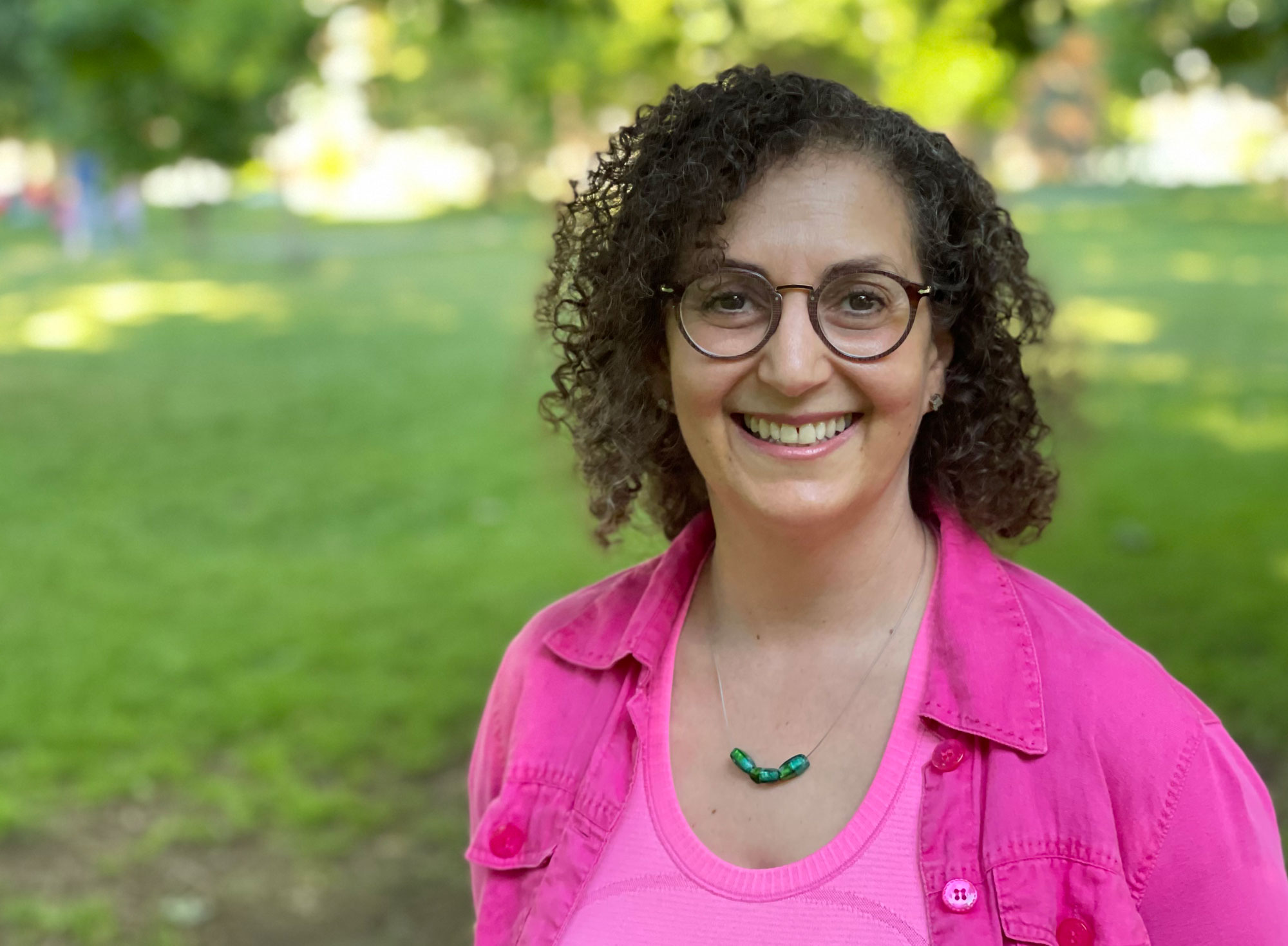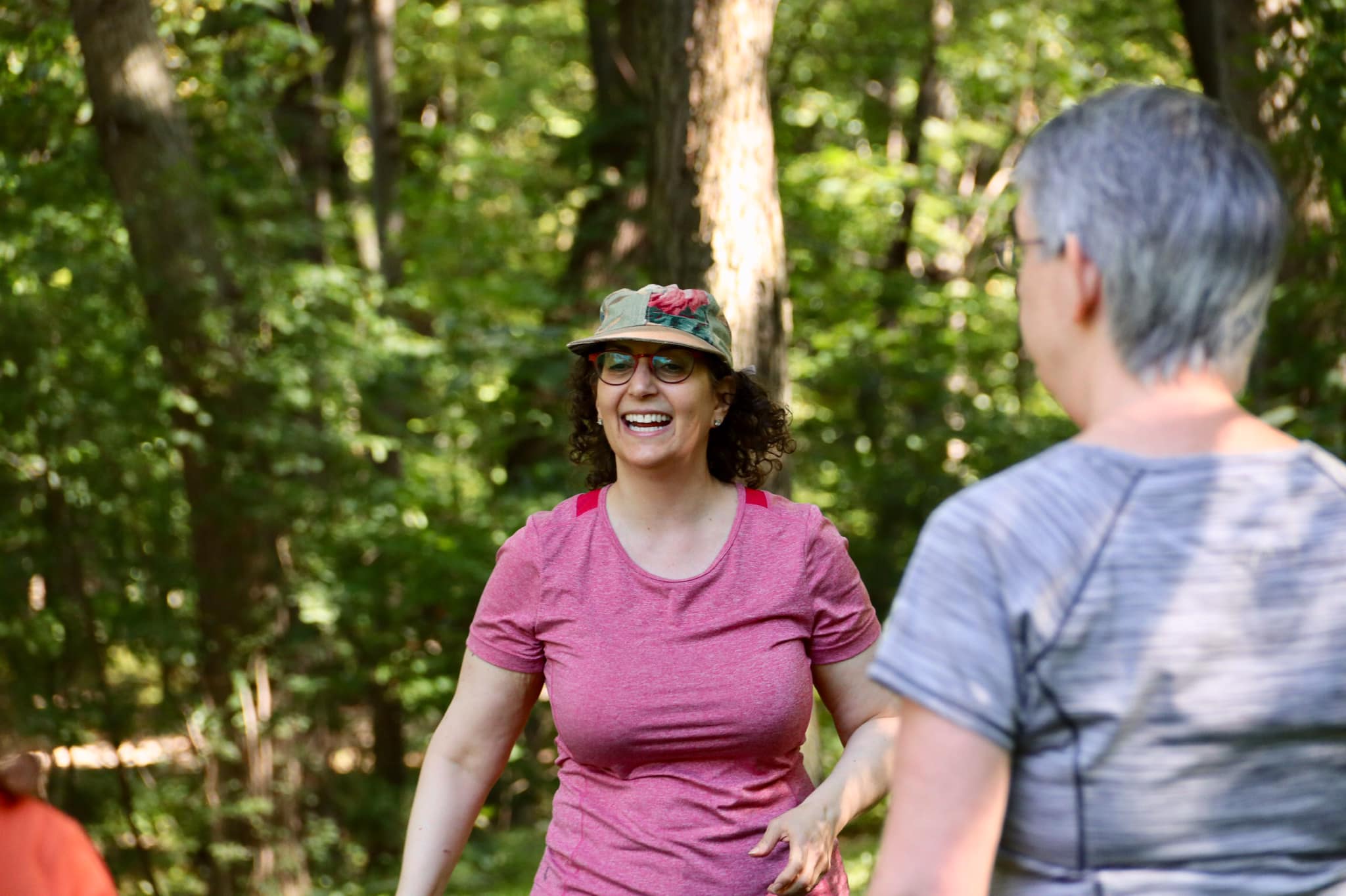 There was one thing missing to tie all of this together before I began leading laughter groups. I wanted to be able to think and feel in the moment, on my feet, to move with the energy of a group, so I completed two levels at The Montreal Improv.
It wasn't until I did the 40-day laughter challenge – laughing for 15-20 minutes a day for 40 days – that I truly internalized the laughter. Prior to that, I mainly viewed it as sport, a social activity. I admit that I only did the challenge for 21 days. It is one of the few things that I have started and did not complete, but I really only needed to do it for that amount of time. At day 21 I felt different. I imagined my body as a gas tank that was running on emotional empty. The daily laughter had transformed me and infused me with joy. And guess what? That joy was here to stay.
I had searched for a way to cope with the stress of life and chronic illness for years. I felt, deep down, that if I could find a way to manage my stress, better health would follow. The profound healing benefits of laughter built up my emotional intelligence and cope better with the challenges that life brings. Laughter allowed me to find joy from inside rather than searching for happiness outside.
I created Laughter FIT, Montreal's English-language laughter club, over six years ago. Over this time, I have witnessed laughter working its magic on countless Laughletes, and it is my greatest joy to lead circles of like-minded people into laughter.
I am eager to share the simple yet profound power of laughter with anyone who is willing to give it a try.
Real People.
Real Stories.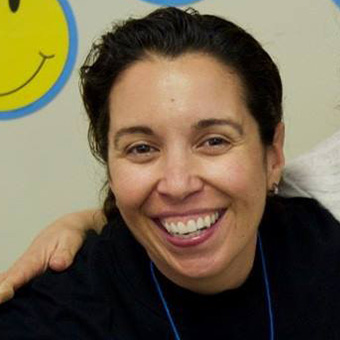 Liliana De Leo, Master Laughter Yoga Trainer
I think best about Laughter FIT as nutrition for health and happiness. Through laughter exercises and mindful breathing, Wendy gives clear instructions. She is a great Laughter Yoga Teacher! The wonderful bonus is her infectious laugh, which turns everyone's simulated laughter into very real laughter!! My words cannot fully express how great Wendy is and the class she leads! 💕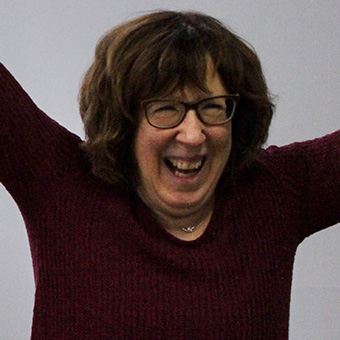 Roanne Weisman, Laughlete
Laughter Yoga with Wendy Singer is an experience of mind, body, and soul. She helps the mind understand why laughter is a clinically proven booster of good health. She involves the whole body in joyful movement, deep breathing, and the power of irrepressible laughter that involves the abdomen and voice, throat, facial muscles and the "smiling" muscles of the face and head. After a class with her, my aches and pains are gone and I am filled with happiness and optimism. Perhaps best of all, Wendy is able to help the class forge loving and personal connections through laughter−truly a Laughter Yoga family.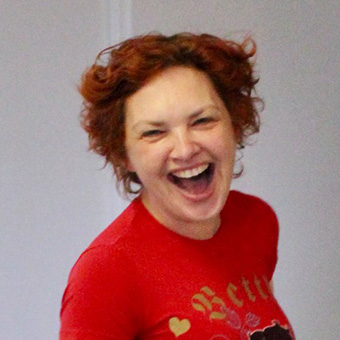 Laughter yoga helped me find happiness in my life again after long exhausting treatments. I am very thankful to Wendy for her warmth introducing me to laughter. With her knowledge and kindness it was so easy to laugh. Thank you, Wendy! ❤️ 👏
Forever grateful for opportunity to laugh with you! Ha ha ha.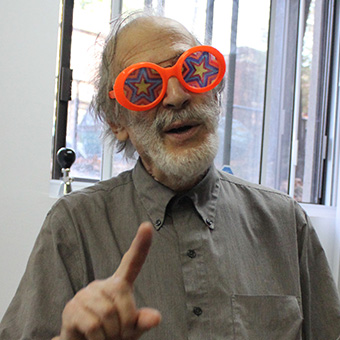 Sid Reichelson, Laughlete
I've been able to compare Wendy's approach to Laughter Yoga the few times another leader took over, and it was no contest! She is #1! In terms of creativity, enthusiasm, and an innate ability to get people involved, she is the best! I also love her selection of music and inspirational quotes during the final 10 minutes of each class.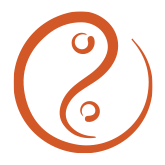 Eva Sulai Del Tredici, Laughter Yoga Leader
I moved to Montreal about half a year ago, in the middle of the Covid-19 pandemic. At the beginning it wasn't easy to make new contacts. I tried out different things, all online, and searched for groups to socialize with. I found Laughter FIT on Meetup. I thought it looked like fun and went once to see what it was. It turned out to be an amazing experience. I immediately felt so welcomed, and it was simply so much fun! It really helped to break the isolation of the pandemic. Laughing (and breathing deeply) makes my every-day worries and stress disappear. I really love that it doesn't matter what your background, age, social status, etc. is  – everybody is welcome (and Wendy is a master in making people feel welcome)! Laughter seems to connect the group on a  whole other level. I really think our society urgently needs more laughter!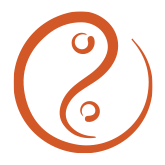 I'm so happy that I followed through on my intuition and joined you guys. It was absolutely fantastic! We all had a blast! We felt very comfortable and welcomed. You are doing a stellar job at conducting this session! We will definitely join again. I find Laugher Yoga to be so fascinating. It is incredible that we have the superpower to heal ourselves and instantly uplift each other with something so intuitive and so fun. I really can't thank you enough for doing this for the world.