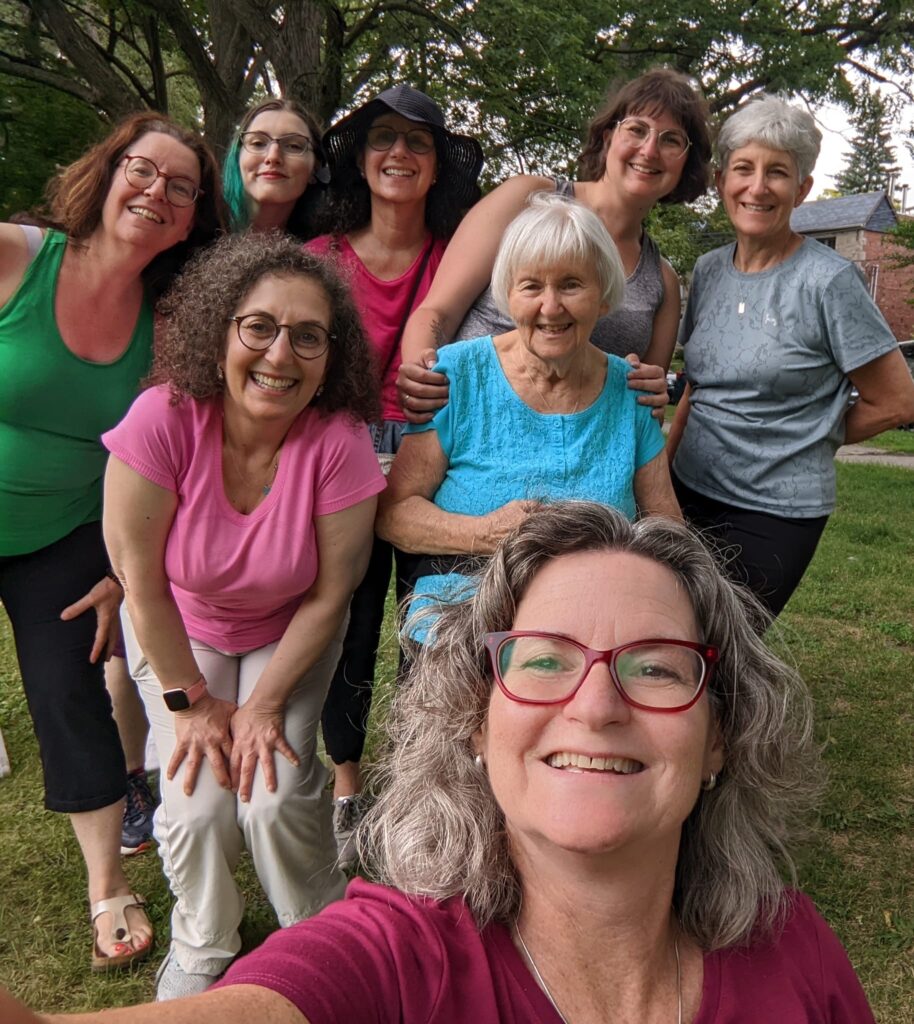 We're back in person laughing in the park on Thursdays from 4:30 to 5:30 pm. Join us any time, all are welcome! Weather permitting!!
While it has been amazing to be laughing online and expanding our community, there is nothing better than laughing in the park! It has been wonderful to see everyone in person again, and meet new Laughletes as they join in.
Please register at www.meta1111.com in advance.
The cost is $15. See Meta's special prices when you purchase more than one class at a time.
If you prefer to pay cash on site or send an etransfer, that's fine, too.
Location:
Here's the meeting point – go to the chalet in the middle of the park to find us on the Earnscliffe, or east side of the park. Listen for the laughter and you'll find us!!
https://www.google.com/maps/place/Parc+Macdonald/@45.4836485,-73.6385028,17z/data=!3m1!4b1!4m5!3m4!1s0x4cc9175925521911:0xa4e6663c907640f9!8m2!3d45.4836485!4d-73.6363088
Let us know if you'll be joining us. We can't wait to see you there!
ps. message us at wendy@laughterfit.ca if you'd like to be on our mailing list.